Catahoula Construction LLC
Excavation, Dirt
& Land Services
CATAHOULA CONSTRUCTION LLC
Catahoula Construction LLC is based in Central Texas and is a fully licensed, insured company. We consistently work to provide our clients with the best end-product and overall experience on every project, regardless of the project size.
Since Catahoula Construction began we've worked to establish ourselves as a reliable company with a strong reputation for high quality work and strong customer satisfaction.
About Us
(979) 319-0432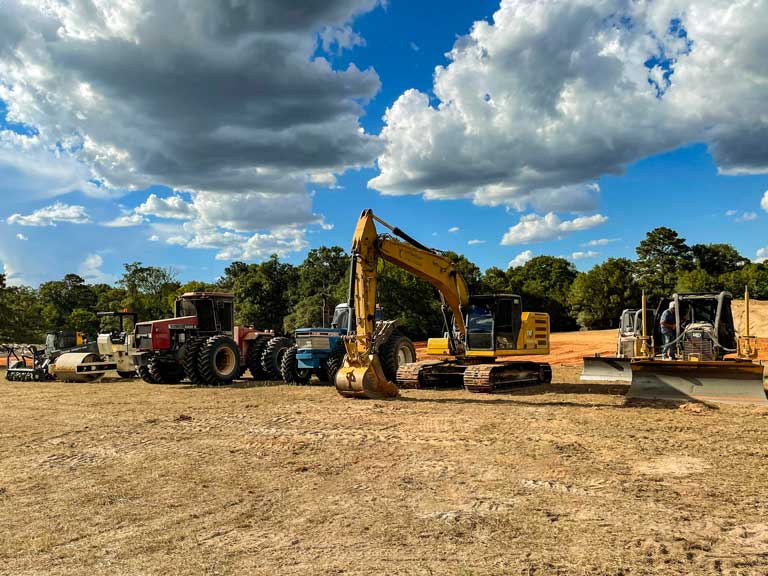 OUR EXPERIENCED TEAM IS HERE TO SERVE YOU
We serve Landowners, Residential Property Owners, Ranch Owners, Farm Owners, Municipalities, Land Developers, and more.
We take great pride in showcasing our past projects we've completed. From excavation to leveling to pond construction, our commitment to excellence shines in every project we complete.
SEE OUR WORK
CATAHOULA STAYS ON TRACK!
At Catahoula Construction, we understand that expertise matters when getting your excavating dirt services done right. That's why our team of experienced professionals are dedicated to providing the highest quality dirt services in Central Texas. Whether you need excavation, land clearing, land grading, dirt work, site prep, or more — we have you covered with outstanding service you can count on.
We take pride in every job we do and ensure it is completed to your specifications. With Catahoula on your side, you can rest assured knowing that your earthmoving project will be done at the highest standards of quality.
Contact us today to discuss how our services can assist in making your vision a reality.
Contact Us for a Free Estimate